Shipping 201
Ensuring your packages are covered for loss or damage.
---
Regardless of how careful you are to follow the advice laid out in the 100 level of our Learning Center, you'll never be able to eliminate the risk of something going wrong during shipping. A small percentage of packages will likely be lost, damaged, or destroyed. If those items are valuable, shipping insurance will make sure you're compensated for any loss. There are some things you need to do to ensure that you have coverage:
Requesting Insurance from the Carrier
The obvious first step is requesting package insurance. This is normally done as you create your shipment. You'll have to declare the value of each package within the shipment so that the carrier knows how much coverage is needed in the event of a claim. Of course, this is dependent whether or not the items are eligible for coverage. More on that later.
There is an additional fee based on the declared value so don't declare anything beyond what you can prove the item is worth. The carrier will ask for proof of value and will only pay on the wholesale price, not retail.
Meeting Insurance Requirements
If your item is fragile or you're concerned about damage or loss, the first step is to declare a value for each package being ship with the carrier (as listed above). The second, equally important requirement is to ensure your items are packaged properly. Carriers will refuse claims if the items weren't securely packaged. If fact, they're very explicit about this and will require you packages to conform to the ISTA 3A standard .
Some of the stipulations involved in the ISTA 3A include:
Using a new, double corrugated cardboard box

2-inches of appropriate padding between all items

2-inches of appropriate padding between the item and the wall of the cardboard box
Packaging Tips
Help prevent claims with a step-by-step packaging approach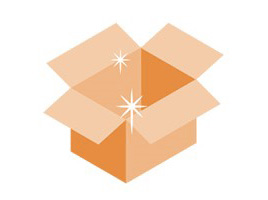 1
Pack your items in a
new corrugated box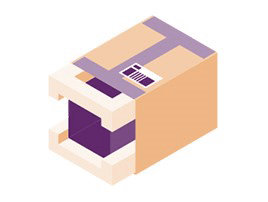 2
Use at least 2 inches of adequate cushioning material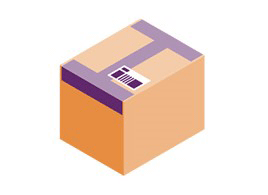 3
Securely seal package and affix completed label
If you're not sure how to package your items, you can:
Get it professionally packaged
Take a look at the UPS packaging advisor. This tool provided by UPS is quite good at providing detailed instructions on how to package your items for safe transport
Uninsurable Items
Unfortunately, there is a lot of fine print related to shipping insurance, so it's important to be aware of the details. First, carriers have their own lists of items that are considered uninsurable. These items are known as 'ship-at-your-own risk'. If you purchase shipping insurance for an item that isn't covered, you won't receive anything from your claim. You'll have just cost yourself insurance on an item that isn't insurable. In fact, you wouldn't even be refund on the transportation costs in the event of a claim.
These are some of the most common items that shipping insurance won't cover:
Artwork
Luggage
Breakables
Personal items
Currency
Liquids
Hazardous materials
However, each carrier has a unique list, so check your carrier's terms and conditions before assuming that what you're shipping is (or isn't) insurable:
Alternative Insurance Options
Just because the carrier doesn't provide coverage, it doesn't mean you can't find a way to insure your packages through other means. Here are a few other ways you can look at getting your items covered for loss or damage:
Company Insurance
Many insurance companies will cover your package through the transportation process. They can even provide coverage items that aren't insurable with the carrier. You would have to check with your local insurance company for coverage details and costs of making claims. After all, you don't want your coverage costs to go up in the event your packages are lost or damaged.
Third Party Insurance
There are outside companies, such as Shipsurance, that can provide coverage for your packages. They tend to be more cost effective than requesting coverage through the carrier. If you ship with a carrier who won't insure the items you want to ship, or if you're simply looking for a better deal, it may be worth looking at other insurance options. Third-party costs often vary more than what you would get through a carrier, but this table should give you an idea of what to expect:
2018 Chart of Insurance for Various Carriers
Carrier and Service
2018 Carrier Rates
FedEx Canada Domestic and International

Included up to $100 value

$100 and above: $3.00 per additional $100

UPS Canada Domestic and International

Included up to $100 value

$100 and above: $2.95 per additional $100

CanadaPost

Included up to $100 value

$100 and above: $2.25 per additional $100

Purolator

Included up to $100 value

$100 and above: $4.50 per additional $100

USPS Domestic

Value of $0-50: $2.10

$50-100: $2.70

$100-200: $3.40

$200-300: $4.50

$300-400: $5.65

$400-500: $6.80

$500-600: $9.15

$600-5000: $9.15 plus $1.30 per additional $100

USPS International

Depends on service

Shipsurance

Variable rates depending on your business's 'shipping volume, valuation, commodity, and claims history
Whether you insure through your carrier or a third-party, don't forget to check the terms and conditions to make sure your items are insured with coverage up to its value - certain items are subject to additional restrictions.
What to do if a Package is Damaged
Refuse the package
If you suspect that a package has been damaged, the best way to proceed is simply to refuse the parcel. Do not accept it from the driver. By doing this, the carrier cannot argue that the package was damaged after they delivered it.
What if it's been delivered already?
If it has already been delivered and accepted, follow these steps for the highest chances of a successful claim:
Keep all the original packaging material and restore it to the condition in which it was received.

Take details pictures before and after shipping from a variety of angles to show what condition the items were in when they were delivered.

File a claim with the carrier as soon as you can.
The carrier may arrange to have a driver pick up the damaged package for inspection, so be prepared to give the package and all its contents back to the carrier.
Filing a Claim
Once you've discovered a damaged or lost item, you're responsible for filing a claim with the carrier. They'll expect additional documentation to support your claim, so it's important to be prepared in case anything goes wrong.
Once the carrier has received pictures and proof of wholesale value, the carrier will decide what to do with the package.
Non-transportable claim

: The first possibility is a non-transportable claim, in which the package isn't picked up and the claim is processed anyway. This can happen when the item cannot be transported or even picked up from you. This could be liquids or glass that perhaps there is too much of a risk of injury if attempting to obtain the package.

Low value claims

: With low-value claims, the carrier will sometimes process the claim to avoid the pickup. This can happen if you've provided enough photo evidence of the damage so that the carrier doesn't need to make arrangements for pickup.

Standard claim

: A standard claim involves the carrier sending a driver to pick up the package and all packaging contents. The pickup of the package is mandatory, so if you are unable to provide the carrier with the damaged goods, they will close off the claim and refuse to pay out any insurance until this is obtained. It's a pain in the butt but yes, you do need to follow up with the carrier and ensure that you're going to be compensated. The carrier will sometimes try to under pay you for the claim, so make sure to follow up. If you've paid for the insurance and everything is insurable, you should get the claimed amount.
If you shipped here through Secureship, we make it easy - just let us know your item was damaged, and we'll file the claim on your behalf. Click here to get started shipping with us.
Summary
Shipping insurance can be useful for anyone shipping valuable products, but it's not always a simple process. Some businesses will have to decide whether additional coverage is worth the cost, as it can be cheaper to send replacements when necessary than to pay for insurance on every item.
If you do decide to request coverage:
Ensure your packages meet the ISTA 3A packaging standard

Ensure that your items are eligible for coverage.
Next in our Learning Center is Shipping 202 where you will learn the basics of sending packages internationally.